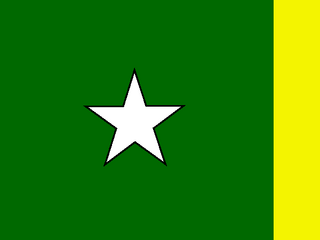 National Information

Motto

"We are always moving; let's make sure we move forward"

Main State

FILT

Capital City

GED, FILT

Region

Established

193:62

Race

HUUMARO

Language

XITEE

Leader of State

SINTRAK'FEE-DRAABUL (Leader of DRAABUL)
Political Information

Administrative System

LENUM (Kingdom)

Government

DINUM'FEE-DRAABUL (Kingdom of DRAABUL)

Leader of Government

SINTRAK'FEE-DRAABUL (Leader of DRAABUL)

Government Service Association

DELGEENOO'FEE-DRAABUL (Sevants of DRAABUL)

Executive Association

KESOOA'FEE-DRAABUL (Regulationists of DRAABUL)

Leader of Executive Association

AADAGOO'FEE-KESOOA (Commander of the Regulationists)

Justice Association

GRON'KRAD'BAA-RUUMUST (Critical group of the government)

Leader of Justice Association

REMASAT'BAA-GRON (Leader of critics)

Military Association

EEXALONTA'BAA-KADEE (The KADEEAN army)

Leader of Military Association

DAADEXOLTA, 118:43-?, GALIN, ?+
Cultural Information

Main Religion

Main Export

DEEA-MUUǰ (cloth)
"We will overlook you when the revolt begins. Make worthy your lives while your brothers burn." -JEPA-JEDUR
DRAABUL (dʒreɪbʊl) is a country located in the central area of the AFBARKEEAN region. It shares borders with the countries: KADEE (to the east), HUUMARO and MISPITKAN (both to the west). It also borders the AFBARKEEAN ocean. DRAABUL is well known for it's financial success. This is due to a number of reasons; the country was the first to mass produce DEEA-MUUǰ, often shortened to D-M (cloth) and transport abroad; being directly next to KADEE, DRAABUL gained much of KADEEAN culture, method and technology; unlike other HUUMARO nations, DRAABUL was willing to go to a great extent to secure a good reputation in the trading communition. In the early developing stages of DRAABUL, most of the population was forced to work in D-M manufacturers that were situated in cities such as GED in heavily concentrated amounts. They worked in poor conditions and for low pay.
The pain of DRAABUL life was only deepened with the organization of the DAMBAN'BAA-LANUN (document of tax). It made the KADEEAN GALIN, leader of all government associations in KADEE and allowed him to place EEXALONTA units, with the GALIN's consent, at the DRAABUL borders. This was so, that any trade going in or out of DRAABUL would be subject to tax; the people would be forced to give a handful of HUUMEN to the unit on guard. The country's economy quickly crumbled away as it almost completly relied on D-M trade.
Community content is available under
CC-BY-SA
unless otherwise noted.