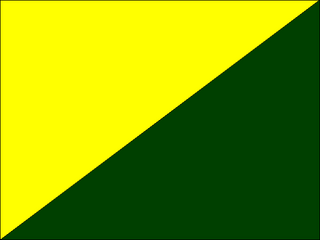 National Information

Motto

"Hope is often small, but its power clears the path to victory"

Main State

KADGACH

Capital City

JINTA, KADGACH

Region

Established

57:71

Race

HUUMARO

Language

HUUMARONEEAN

Leader of State

SINTRAK (Leader)
Political Information

Administrative System

LENUM (Kingdom), 57:71-499:98
GYOONALUM-KAMAKAN (representative-empire), 499:98+

Government

TRALTIIAM'WII-HUUMARO (the Kingdom of HUUMARO), 57:71-499:98
SAN-KAMAKAN (the SAN empire), 499:98+

Leader of Government

SINTRAK (Leader), 57:71-499:98
LIIШAN (emperor), 499:98+

Government Service Association

DEGOTUR'WII-SINTRAK (servants of the SINTRAK), 57:71-499:98
FENSA'GALA-SAN (Political servants of SAN), 499:98+

Executive Association

KIISA'WII-SINTRAK (Regulationists of the SINTRAK), 57:71+

Leader of Executive Association

DELEEPA'WII-KIISA (Commander of the Regulationists), 57:71+

Justice Association

GREL'WII-HUUMARO (Justice of HUUMARO)

Leader of Justice Association

FELPITEE (Leader of Justice)

Military Association

BAALIBRAHAAN (The HUUMARONEEAN army), 57:71+

Leader of Military Association

DELEEPA'WII-BALEE (Commander of the BALEE), 57:71+
Cultural Information

Main Religion

Main Export

RAAGŌN (Special Type of Wood)

"We will overlook you when the revolt begins. Make worthy your lives while your brothers burn." -JEPA-JEDUR speaking about HUUMARO to the leaders of ADR-KAA'AN, MISPITKAN and DRAABUL.

HUUMARO (huːmæroʊ) is a country located in the central area of the AFBARKEEAN region. It shares borders with the countries: ADR-KAA'AN, MISPITKAN (both to the north), DRAAN (to the west), DRAABUL, KADEE (both to the east) and MUUBRIN (to the south-west). It also borders the AFBARKEEAN ocean.
In the earlier ages (AFBAR and BADKALDEN), HUUMARO was mainly noticed as the enemy of SAN. This was because of their deeply historic rivarly. The SAN/HUUMARO war began at SAN's declaration in 292:56 and ended with the KARAKA'WII-GEELA, a HUUMARONEEAN document created by the famous SANIIT, DENBLESON, and organised by SINTRAK-MANKIIN-WAN. The document claimed SAN the winner of the war and drafted HUUMARO into the SAN-KAMAKAN (the SAN empire). This is why the HUUMARO flag is half yellow (the colour of SAN) and half green (the colour of HUUMARO).
Community content is available under
CC-BY-SA
unless otherwise noted.